Free e-book
How can I protect my business against disasters? Prepare for the unexpected
You never know when a disaster will strike. In this e-book, you will read about some crucial steps you can take to minimise the impact of an unforeseen disaster affecting the continuity of your business.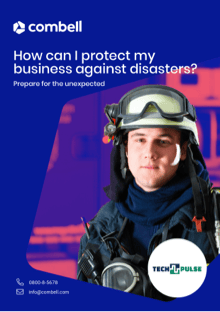 Contents:
Overview of the disasters + impact
Disconnection in the cloud
The importance of quality storage
How can you securely back up your data?
What to do after a disaster?