Free e-book
How much is downtime costing your company?
Online, you can find quite a few (high) figures on the financial impact of downtime. All too often assumptions are made based on averages or specific cases. Because not every company is the same, Combell has developed an online calculator, which allows you to calculate the costs of downtime for your own company.

Once you know how much downtime costs your company, you can examine how you can ensure that you avoid downtime. And you can ask yourself the question if you truly require 100% uptime.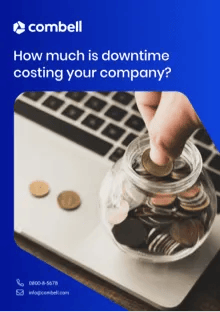 Contents:
Downtime Cost Calculator: how much does downtime cost your company?
Calculate yourself the cost of downtime for your company
What is the difference between IaaS, PaaS and SaaS?
Improve my uptime: a step-by-step plan